First weekend: Warhol and Nico, Papatakis and Castelli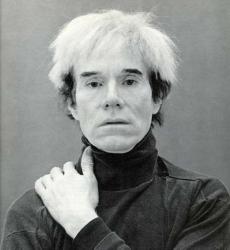 The first weekend of I mille occhi will be dedicated to cineastes, artists, art dealers of great standing such as Nikos Papatakis, Nico, Andy Warhol and Leo Castelli. Besides the screening of the masterpiece Tortura-Gloria Mundi, introduced by Greek-French director Papatakis himself as an international première during the opening night, there will also be works centered around art and performing arts.
Here a couple of hints: the documentary Nico Icon on singer Nico who was, at the beginning of her career, Papatakis' girlfriend. Later she became Andy Warhol's modern muse and was directed by him in Imitation of Christ, whose screening is also scheduled for the first days of the Festival. But it will also be the chance to celebrate Leo Castelli -art dealer originally from Trieste- who, thanks to his innate artistic talent, helped discover the American artistic avantgardes, from Expressionism through Pop Art. More than a series of films will be especially dedicated to Castelli, in a different location from the Miela Theater.
To find out what everything is about, check out the website: the Festival has lots of "delicacies" in store for both filmgoers and just fans.